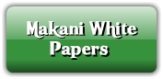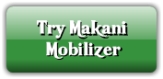 Makani Networks aims to democratize the next-generation wide-area services.
The world is experiencing explosive growth of unstructured data. The accelerating growth of user generated content, graphics intensive and enterprise apps, unified voice/video communications, and increased compliance requirements, combined with the increasing sizes of most file types is straining network infrastructures worldwide. As a result, organizations are struggling to contain data delivery costs as well as operational expenses such as power, cooling, and datacenter space.
New solutions are needed to optimize and secure access to online content, reduce digital footprint, and accelerate real-time and business-critical data.

•

Deliver 5X-100X WAN optimization

•

Reduce bandwidth and storage costs

•

Lower CAPEX & OPEX

•

Improve ROI in network infrastructure

•

Reduce total cost of ownership

•

Lower energy costs with Green Technology